Music festivals are a celebration of music and culture. We've harnessed the essence of the classic music festival and boiled it down to a fun, frequent version for venues.
People love music festivals. Now they can experience the joy, that has been limited to the weekends, by attending a mid-week Micro Music Festival at a local venue.
Musicians seek out festival performance opportunities. They actively invite their friends, family, and fans to catch their festival act.
Micro Music Festivals are a proven, profitable, on-premise promotion.
Reach out today and find out just how cost-effective this program is.

"The Micro Music Festival team at Open Mic Entertainment hits the trifecta when it comes to musical entertainment. They make the booking of musical artists in various cities easy on the client, they make the experience rewarding for the artist and they make sure the consumer has an enjoyable time. I recommend Micro Music Festival to anyone who would like to have musical entertainment in their establishment. They do the heavy lifting, know what artists would be right for your events and they make sure the evening is a special experience for your guests."         Scott Strong, Marketing Director, Movie Tavern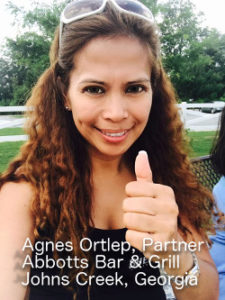 "We've been working with David Craver and his team for twelve-years. Our Wednesdays rock!"   Agnes Ortlep, Partner, Abbotts Bar and Grill